Tirlán Graduate Programme
We're looking for new talent.
Tirlán is the new name for Glanbia Ireland. We're connecting the work of Irish farming families with the global market, producing pure nutrition, while safeguarding the land for future generations.
We care about life in perfect balance, and want your help.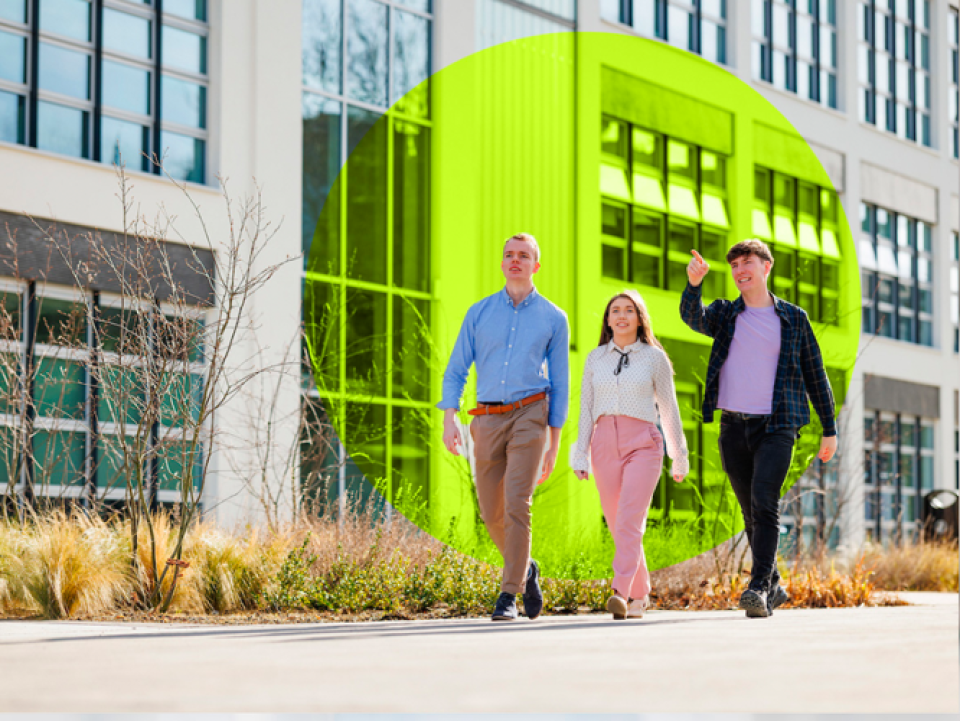 We're looking for ambitious graduates across a range of disciplines to join us, as we work to create a global community celebrating wholesome nutrition from the land we live and love. Recruitment for our Tirlán Graduate Programme takes place each year in autumn with the graduates starting in September
Our Programme is designed to take you through a series of real-world learning experiences, helping you build confidence in your abilities, and to flourish in your careers.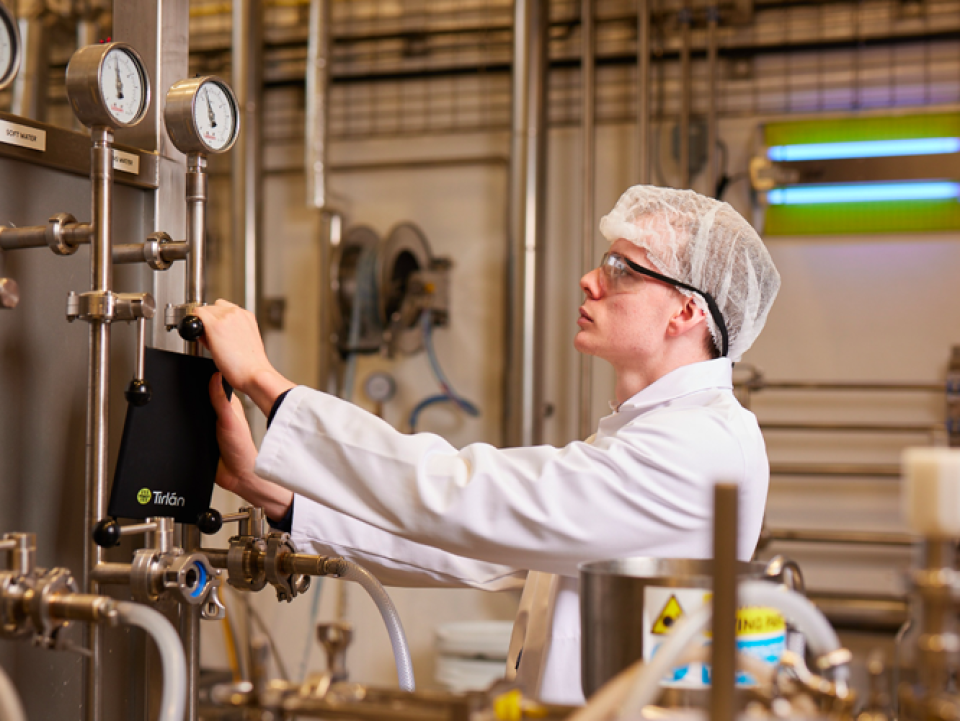 We're recruiting across a range of disciplines, including Agribusiness, Commercial, Corporate Affairs, Engineering & Operations, HR, IT (Business Analysis & MES), Marketing, Quality & Compliance, R&D and Strategy/Project Management, Accounting & Finance.
If you're currently completing your bachelor's or master's degree with an expected 2.2 and above in a related field, now is the time to apply.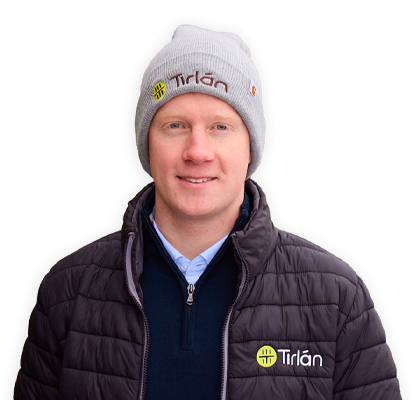 I've learnt so much since I've started - in everything from customer service to farm advice, to animal nutrition. The opportunities are endless and they are there to be grasped. You get to meet people here who will help you throughout your life.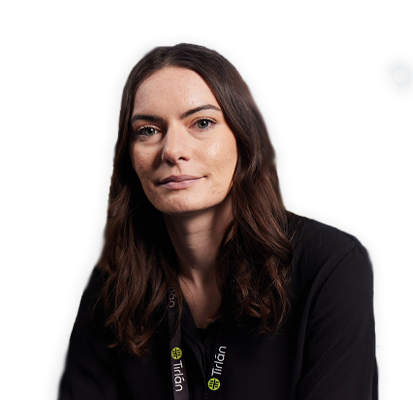 What stood out most for me was how kind and supportive everyone is at Tirlán. They're happy to share their knowledge. The collaborative culture here means you get broad business exposure. While I now work on the Advanced Analytical Team within R&D, we also work very closely with Quality and Commercial and have had interactions with customers, the Executive Leadership team and farmer representatives. It all gives you a wider view of the business, you can see where you fit in and add value.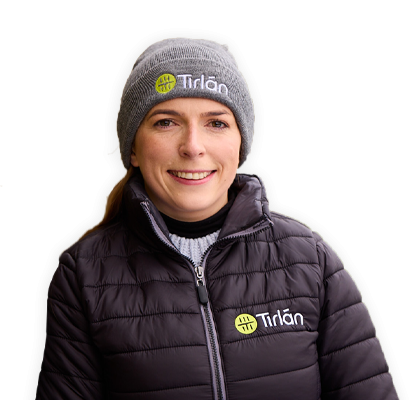 There are lots of opportunities to develop and I've found the work-life balance great. Tirlán is a vibrant and exciting place to work.
Why Tirlán?
Our approach is different. We give you the opportunity to do real work. We want you to take control.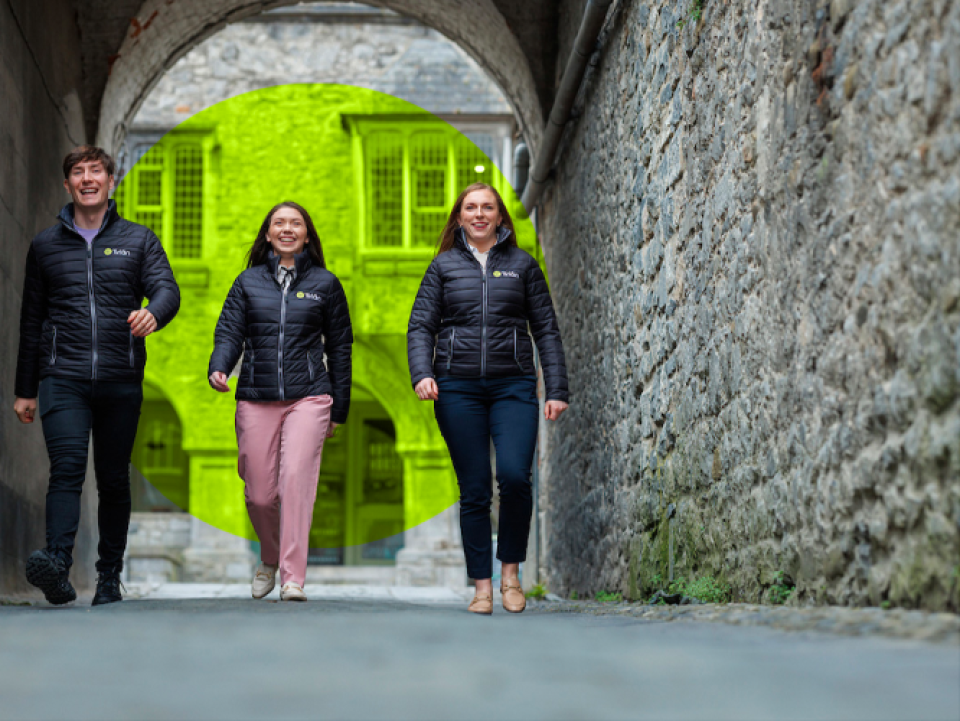 You'll be a valued member of the team
On this programme, you will not be a spectator. You'll be exposed to significant learning opportunities and will get to know the many aspects of our business.
Tirlán is bigger than the sum of its parts, yet small enough to allow for agility and cross functional collaboration.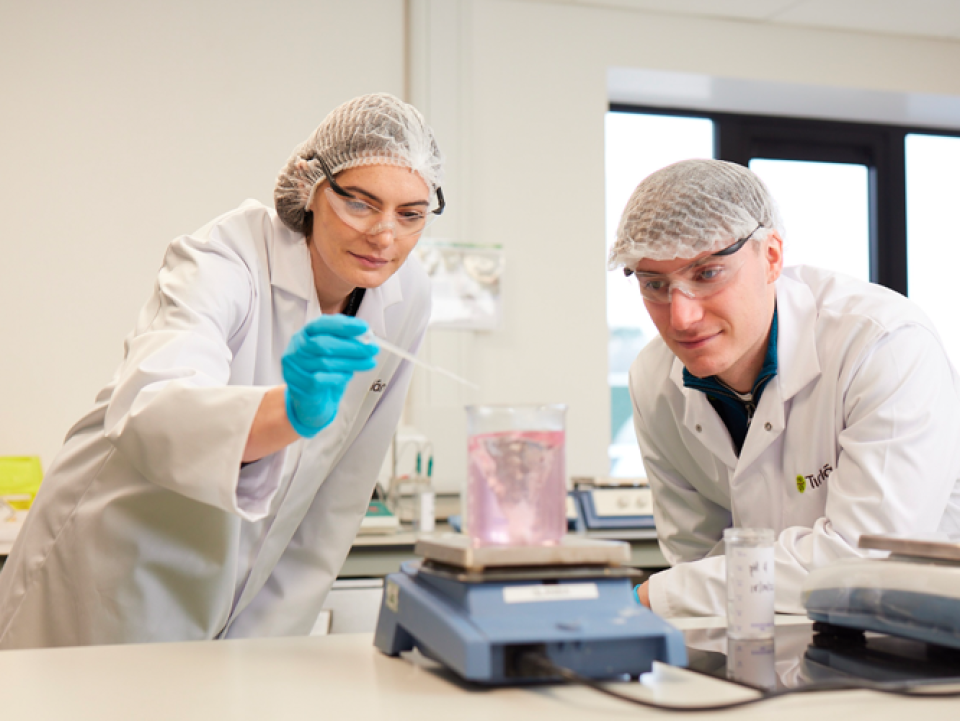 You'll enjoy structured development
We hire graduates for their potential, and do not expect you to know everything. Structured learning is a huge aspect of our programme.
We love to see you develop and strive to provide endless opportunities, through bespoke programmes, on demand learning, summits, mentors, and projects.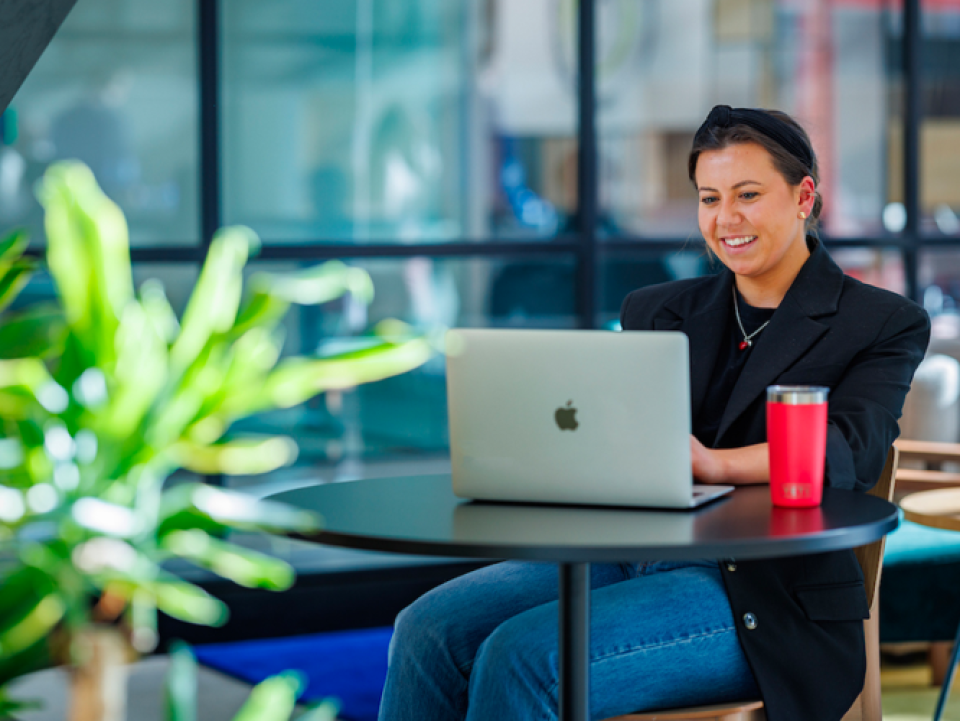 We'll give you a personalised career plan
We provide all the structure you need to grow fast, with a minimum of two job rotations, brand and business exposure, personalised development planning and access to career coaching.
We will support you to achieve the success you want, satisfying your appetite for a meaningful career experience.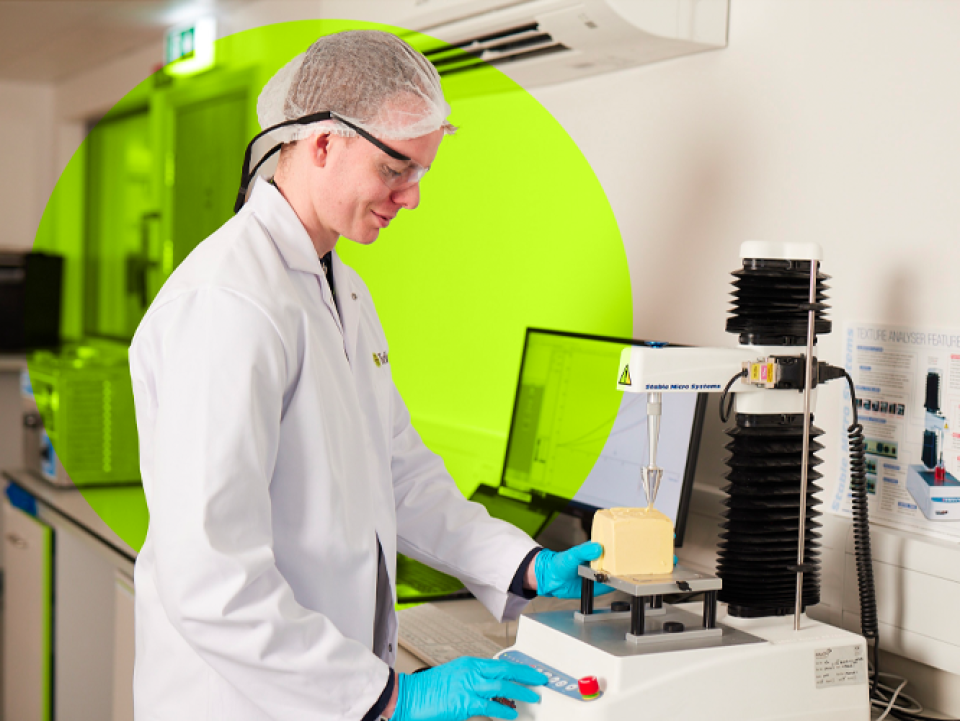 You will make a real difference
As Tirlán, we're setting out to tackle some ambitious new goals. Your impact will truly be felt from the very beginning and will help us shape the future of our business.
This is a new phase for our ambitious cooperative, building on our roots in the past and reaching ambitiously into the future. You will be working with an organisation that invests in farming families all across Ireland and brings world-class nutrition to the global market.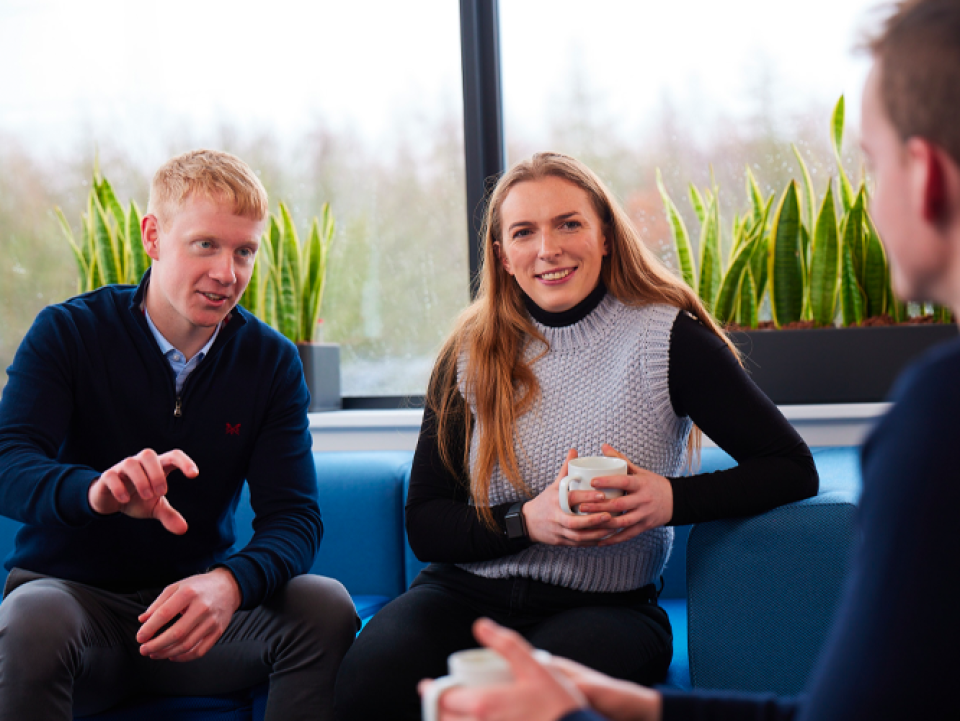 You'll find a truly human environment
There's something very different about working at Tirlán. We are community focused and caring. Many say it's like joining a very large family.
We humbly believe that we are like no other organisation. We care about creating a space where you can be your true self at work, and strive to include everyone.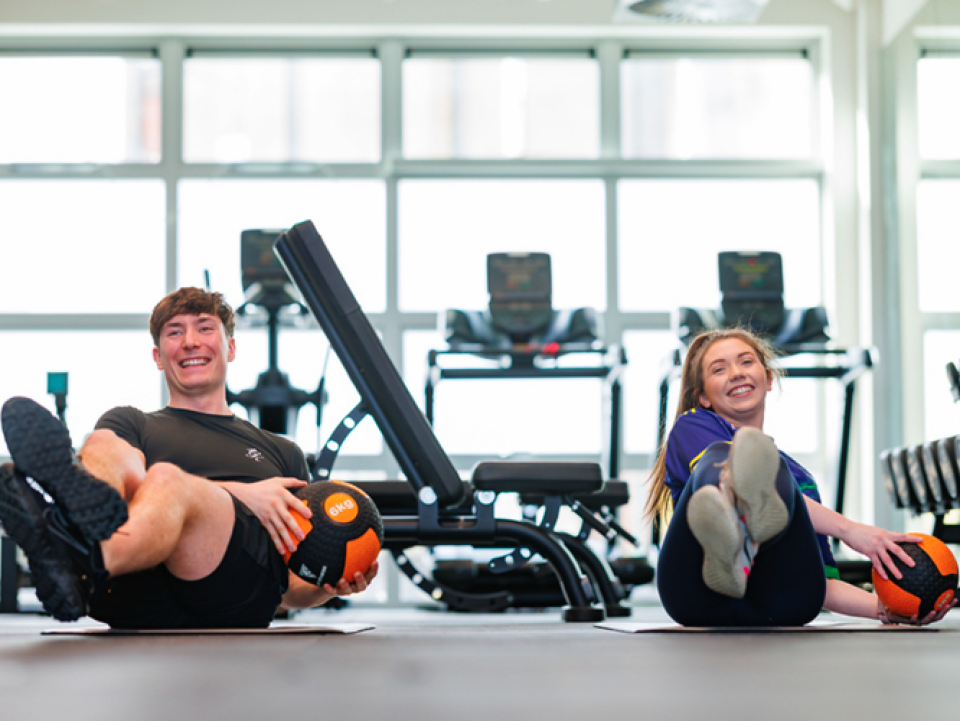 You will enjoy a real sense of balance
Our new hybrid workplace is designed to encourage work in a way that suits your professional, personal, and social life.
These state-of-the-art facilities support better wellbeing and better outcomes for everyone. We want you to have fun and build connections that last a lifetime; creating social moments as well as working opportunities.
Training & development
We take great pride in our training programmes. By providing personalised training, we empower our graduates to develop the confidence, skills and expertise to excel in their careers.
All grads receive the following training:
Two different rotations during your tenure to deliver different learning and exposure opportunities
Brand exposure experience to develop important business and customer understanding
Ongoing, structured coaching by manager
Career coaching and development planning
Comprehensive development programmes
Individual wellness planning
Reverse mentoring – we want to learn from you too!
We follow the 70:20:10 development model. This includes 70% on-the-job training, 20% networking, coaching and mentoring opportunities and 10% formal training. We have built this model to ensure you develop your potential and thrive at Tirlán. Learn more about our development model in our brochure.

Rewards & benefits
In addition to a competitive starting salary, you will get the following benefits package:
Hybrid working
Structured social events, team building and away days
Spotlighting events with senior leadership
Annual Tirlán Graduate Summit