Our Story
For us, it all begins with care: caring about our farmers and customers, caring about more innovative use of breakthrough technologies, caring enough to set the highest standards for dairy and grain production. We have built a world-class nutrition business from our network of over 6,000 family farms, their grass-fed herds and premium grains, delivering the results of their tireless work to tables across the world every day since.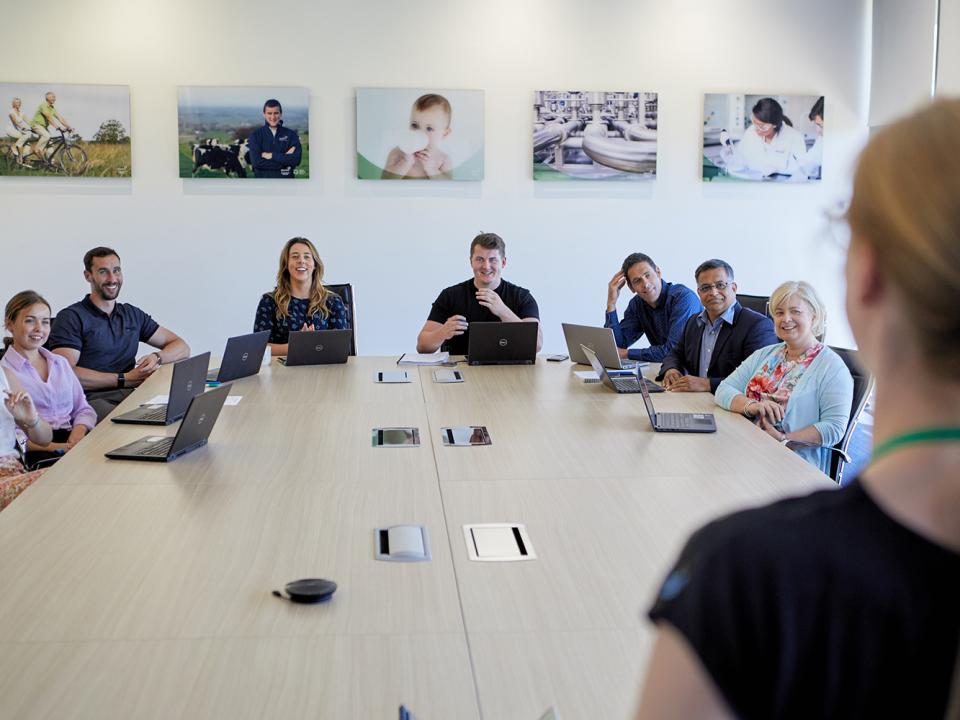 Our Heritage
Ireland's rich soil and temperate climate give it luscious, green pasturelands where farming has found a bountiful home for thousands of years. We are deeply rooted in the family farms that emerged on these pasturelands. Down through the generations these families passed on a tradition of excellence in food production and co-operation that we carry with us to this day. As a co-operative, our people and our land are always at the heart of our organisation.
Our Mission, Vision and Values
At Tirlán we believe that by keeping true to our values, we will form relationships that stand the test of time. Our people are passionate about delivering the highest quality, finest products without compromise. At every step, we seek to nurture the finest produce that nature has brought us.
News & Insights
Drinking milk is an enjoyable experience involving sight, smell, touch and taste. Now, Ireland's number one milk brand, Avonmore Fresh Milk, is reaching out to the fifth sense and bringing the sounds of the farm to the table.
We work together with our farmers at every step along the supply chain to realise energy efficiencies for the betterment of the environment and the economic sustainability of the farm.
Grain growers Ross and Alison Hendy of Cloncrane Farm were the winners of the Glanbia Ireland Grain supplier of the Year Award for 2019.