Avonmore Professional Cream range takes centre stage at the Bakery China 2021 Expo
On the 27-30 April Glanbia Ireland's Avonmore Professional Cream range was on exhibition in Shanghai, at the world's leading Bakery Expo. The Professional Cream range stand is located in the International Dairy Hall at the 23rd annual Bakery China Expo.
The event marks a significant milestone as the first large-scale bakery industry exhibition post Covid-19 in Shanghai.
With over 300,000 visitors expected at the event across the four days Glanbia Ireland are delighted to introduce the newly launched Avonmore Performance Whipping cream product, the fourth addition to the product range. The Glanbia Ireland team situated in China are serving delicious cream desserts to all stand visitors.
Niamh Parlon, International Marketing Activation Manager at Glanbia Ireland, said: "Demand for quality imported dairy cream has exploded in China recently, with high-end Bakery and Patisserie chefs seeking the highest quality ingredients."
"The Avonmore International team spotted this market opportunity and developed Avonmore Professional, a cream specifically designed to meet the customer needs in the crucial Chinese market."
"Avonmore Professional is positioned as the brand of choice for professional chefs and buyers. What our customers experience when they buy our products is a taste of pure Irish dairy– naturally pure perfection."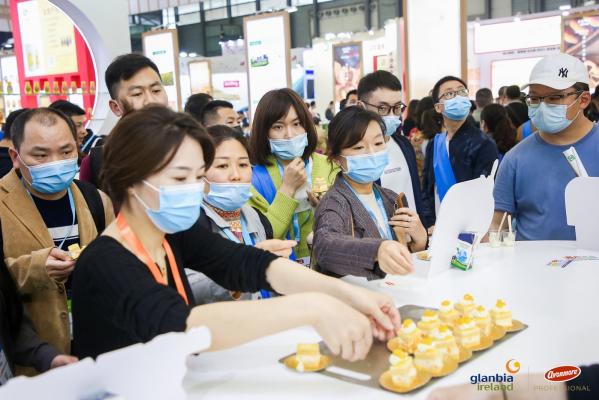 Across the four days various product demonstrations will take place including a demo from the well-known chef Louie Ye, using the Avonmore Professional Cream Whipping Cream product range.
Li Raymond, China General Manager at Glanbia Ireland, said: "We are honoured to have Mr. Zhu Nianlin, the Executive President of China association of Bakery and Mr. Conor O'Sullivan, Bord Bia China Director, unveiling our Avonmore Professional Cream booth. "