Tirlán CountryLife in Bunclody, Co Wexford marks official opening after major refurbishment
Tirlán CountryLife in Bunclody Co Wexford has officially marked the opening of its doors after a major refurbishment and is the first in the farmer-owned cooperative's 52-strong branch network to benefit from an €11 million plus investment programme.
Along with significant store design renovations, the store footprint has been extended by 500 square feet, making way for an additional 2,000 new product lines. 
Cutting the ribbon and officially opening the doors of this remodelled branch, Tirlán Chairperson, John Murphy, said the investment is a clear demonstration of the co-operative's commitment to deliver on its promise to invest in rural Ireland and improve vital services in the communities it serves. 
Tirlán CountryLife in Bunclody was the pilot branch for the comprehensive store investment programme announced by the business earlier this year. 
The exceptional customer experience that has been created in this concept store for both farming and garden centre customers, will now be replicated across the network of branches over the next four to five years.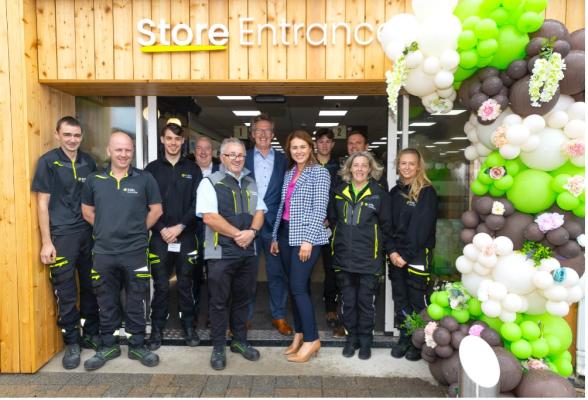 Tirlán plans to transform its branch network and achieve a completely new-look to meet the evolving needs of the towns, villages and rural communities they serve, John Murphy said. 
"This branch, like so many more, is part of the fabric of this local community. This investment signifies the Co-op's commitment to playing its part in enriching the lives of those living and working in this community. Tirlán is committed to developing a modern network of stores that service the evolving needs of farmers and the communities we serve," he said.
For Tirlán, as an Irish 100% farmer-owned Co-op, this landmark investment programme is part of a range of measures to enhance its agricultural, retail and garden centre services in rural communities across 12 counties, he added.
Senan Foley, Head of Retail at Tirlán, said: "This major investment clearly demonstrates our promise to play a key role in supporting local jobs and rural economies. The needs of farmers, customers and the communities of which we are part of are evolving.
"Many of our communities have lost their post office or other vital services. Tirlán has worked to incorporate some of these important services into our branch network to ensure Tirlán delivers on its promise of creating a modern network of stores that meet current and future demands."
Mark Morrisey, Store Manager, said the branch has never been busier and thanked customers who continued to support the business as the renovations were underway. "This comprehensive revamp took a little over three months to complete. We thank our loyal customers for their patience 
"We have future-proofed our presence in Bunclody with this investment. It is a clear indication of our long-standing commitment to farmers, to the people of Wexford and to this community.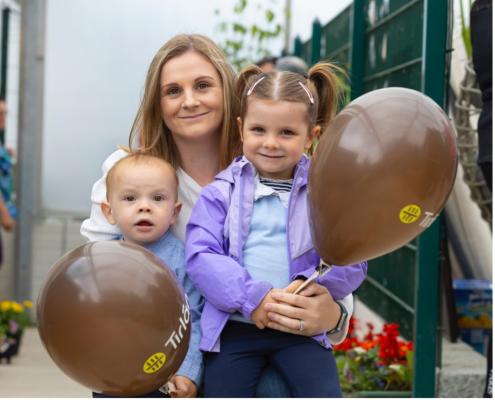 "We're delighted with the new shop layout, new flooring, shelving, extra cashier desks – one dedicated specifically to our farming customers.
"The new coffee dock adds another dimension to the store and we're seeing lots of garden centre customers grab a coffee while they browse. This is the first time Tirlán has added this service to any store. 
"Our extended garden centre has allowed for an increased range of plants in particular, along with more inspiration for budding gardeners," he said.
While work has now concluded in Bunclody, phase one of renovations in Castlelyons Co. Cork and in Athboy Co. Meath have already been completed. Phase 2 in both stores is due to get underway soon. 
In addition, work is beginning this month in one of Tirlan's Kildare branches in the town of Monasterevin. It will be transformed under a programme of significant renovations. Tirlán's largest store and garden centre development to date is planned for its branch in Ashford, Co. Wicklow. This work is expected to begin later this year.
Planning work is well underway for a number of further store upgrades in 2024, which will see the farmer-owned cooperatives branch network further transformed.