Avonmore Fresh Milk brings the sounds of 'Farmfulness' to the table
The

soothing

sounds of milk
Drinking milk is an enjoyable experience involving sight, smell, touch and taste. Now, Ireland's number one milk brand, Avonmore Fresh Milk, is reaching out to the fifth sense and bringing the sounds of the farm to the table.
A QR code on the side of the milk carton gives access through one's mobile phone to three soothing farm sounds. These include a dawn chorus – the first sound heard by the farmer in the morning. The next is the sound of soft rain - starting gently and then cascading on the metal roof of a cattle shed, and the third is a clip of the munching sounds made by a happy herd grazing in lush grassland - an unmistakable part of the Irish rural soundscape.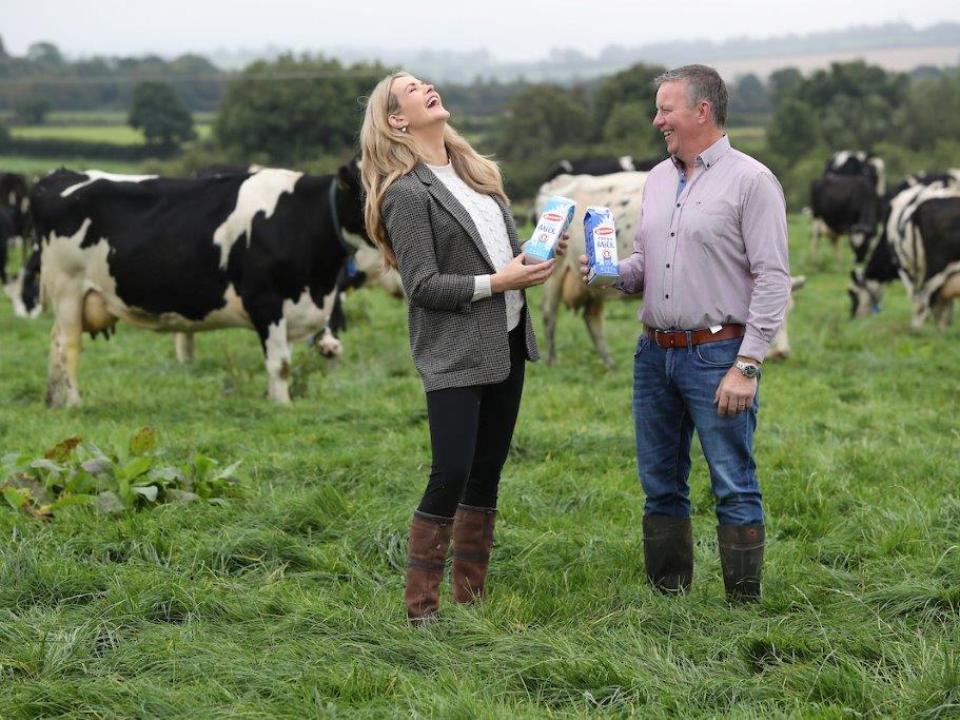 'Farmfulness'
The sounds have been chosen to bring a little 'farmfulness' to Avonmore consumers around Ireland, who can enjoy listening to them in their homes. The initiative has been taken in response to research revealing that one in three adults have not visited a farm in the past five years, and one in ten have never been on a farm.
The average household in Ireland consumes 6.6 litres of milk a week. The audio concept was created to connect farm life with families all over Ireland, particularly those living in urban areas.
Novel initiative
Actress and Avonmore Fresh Milk brand ambassador Aoibhinn Garrihy is delighted with the novel initiative: "As a family growing up in Ireland we always had Avonmore Fresh Milk in the fridge, that was a given, but because my mum's family are dairy farmers from Co Clare we never took for granted where the milk in the fridge came from.
"We were acutely aware of the labour of love and dedication from farmers all around Ireland to produce the delicious nourishing milk. I love what Avonmore have done to bring 'farmfulness' into the hearts and minds of consumers and right to their kitchen table and I am delighted to be involved in this campaign."
Preview
Listening to the sounds undoubtedly fills out the enjoyment of Avonmore Fresh Milk making it a truly 'farmful' experience.
For a sneak preview of the sounds just visit the following links ─