Embracing changing times, and changing with them
Glanbia Ireland has a new name: Tirlán. This new identity has been crafted to reflect the unique characteristics of our dynamic business, as we innovate and grow to meet the needs of today.
Combining the Irish words 'Tír' for land and 'Lán' for full, Tirlán stands for 'Land of Abundance' and represents the deep connection and relationship between the Co-op, its people and the land they nurture together to farm and sustain.
Our symbol is inspired by the letter 'Úr' or 'Ur' from the ancient Ogham alphabet, an early Medieval alphabet used to write the early Irish language. 'Úr' or 'Ur' translates as 'earth, soil, clay'.
Our work is done in harmony with nature, building on our rich legacy of excellence in food production and a reputation for delivering world-class nutrition. As a farmer-owned co-operative, we are deeply invested in our communities and our family farms that make our high-quality produce possible. Their passion and dedication have helped our products to find fame in the domestic and international marketplace.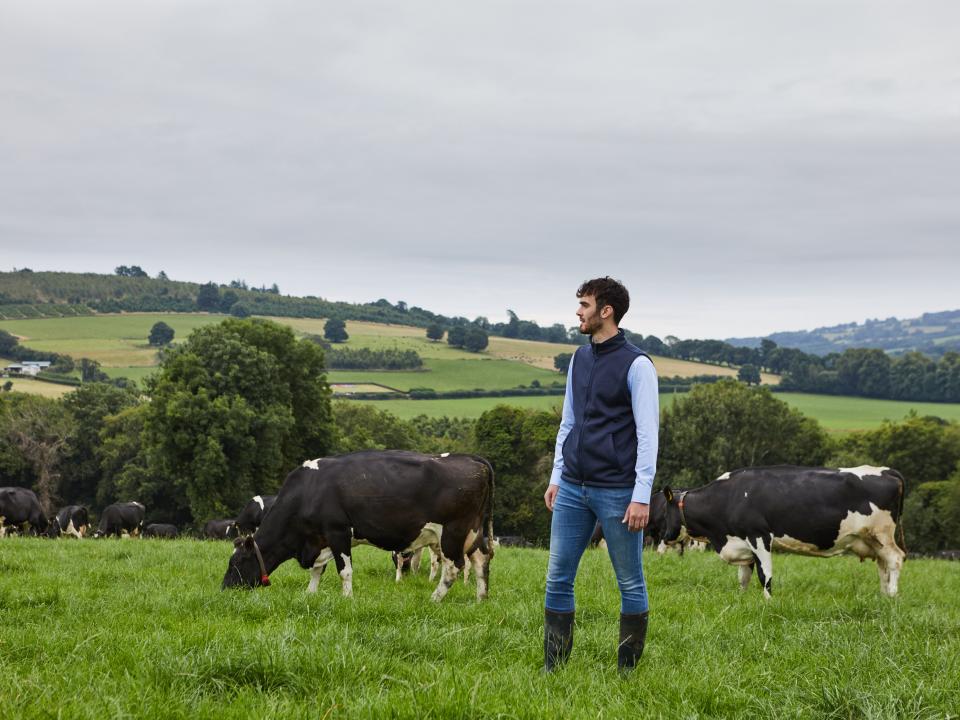 HERE FOR GOOD
We care deeply about nature's goodness. That includes doing everything we can to support it for future generations. Our 'Living Proof' sustainability strategy is a bold commitment to developing better, fairer practices that benefit everyone. We don't just talk; we act. Our Sustainability Action Payment supports our farmers as they continue to enhance the environmental and economic sustainability of their family farms.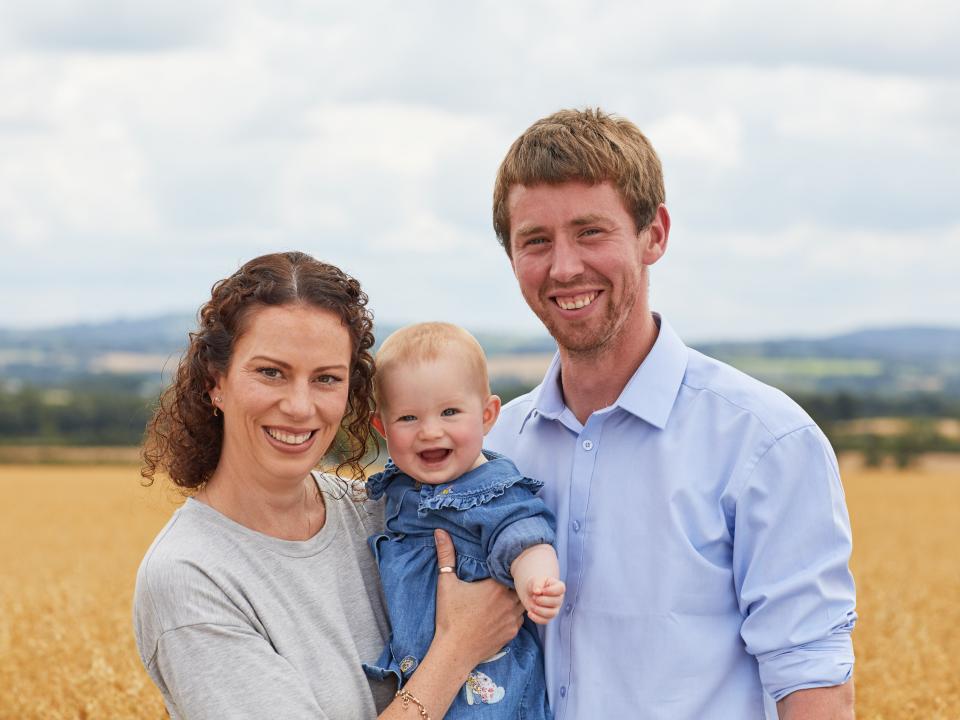 OUR PEOPLE
Our people make us who we are. At the heart of Tirlán is our people, our years of history and experience, and the love we hold for our community and our land. We work with our farmers and partners at every stage of the process, as we constantly strive to build on our rich legacy of excellence to reach ever higher standards of dairy and grain production every day.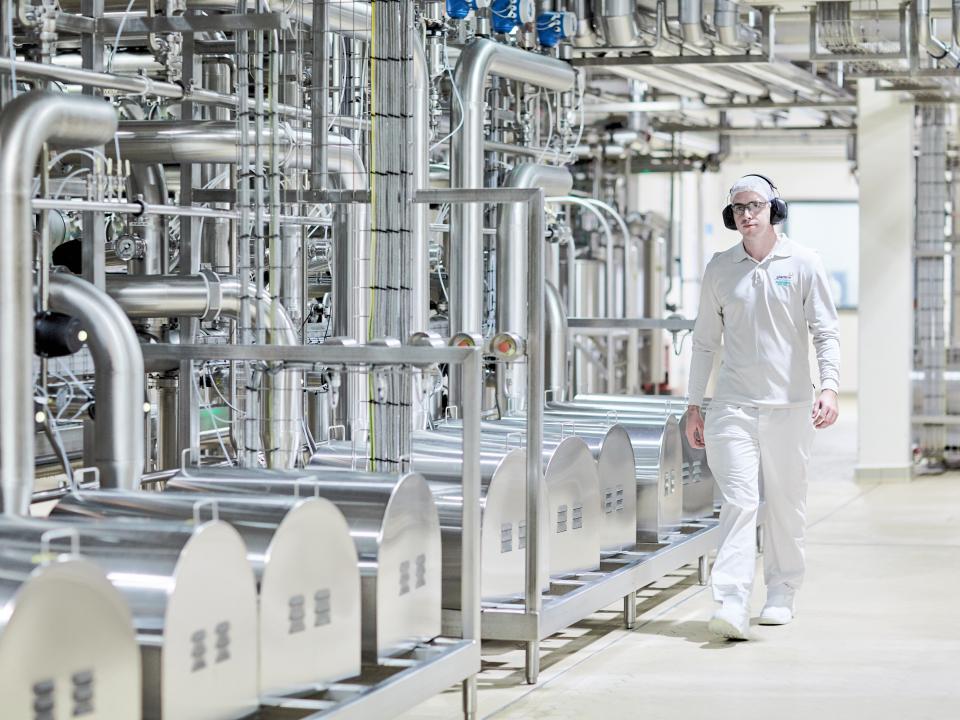 Innovating for the future
Tirlán has proven excellence in dairy and grain science and a long history of exceptional product development. We also recognise that with ever changing consumer needs we can't stand still. We need to keep pushing the boundaries to improve our knowledge and to better nurture our customers, as well as strengthen our co-op ethos for a sustainable future. We're dedicated to driving dairy and plant-based innovation even further to offer an evolving portfolio of products and solutions positioned for the global market.
Tirlán produces Ireland's best-loved dairy brands, including our No. 1 dairy brand, Avonmore, and delivers tailored solutions and ingredients for global markets.
Our much-loved brands will remain the same. Our new identity Tirlán will start to become visible over the coming months, on our milk tankers, products, and our 11 high-tech processing facilities. Over time, our 52 agri branches and retail stores will be re-branded to Tirlán FarmLife and Tirlán CountryLife.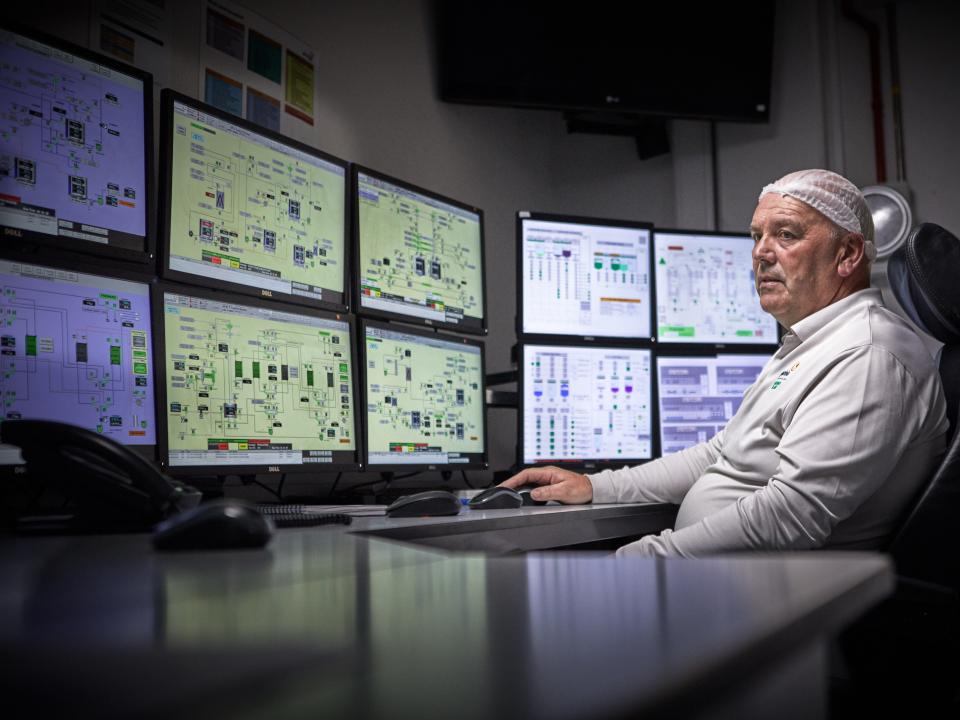 WE CARE ABOUT QUALITY
For us, everything begins with care: caring about quality and excellence enough to push for more innovative, breakthrough technologies. Caring about our farms , our herds of grass-fed cows and our customers. Our care and ambition have helped us build a world-class food and nutrition business that is known across the globe