Farming for the future
Our location on the edge of the Atlantic Ocean means we have a moderate climate, with abundant rainfall that creates lush green grasslands where our herds are free to graze. A long heritage of family farming and co-operative ethos means each generation is deeply committed to nurturing the land as the custodian for the next. We work together with our farmers to create a resilient network of family farms that can evolve sustainably for the future.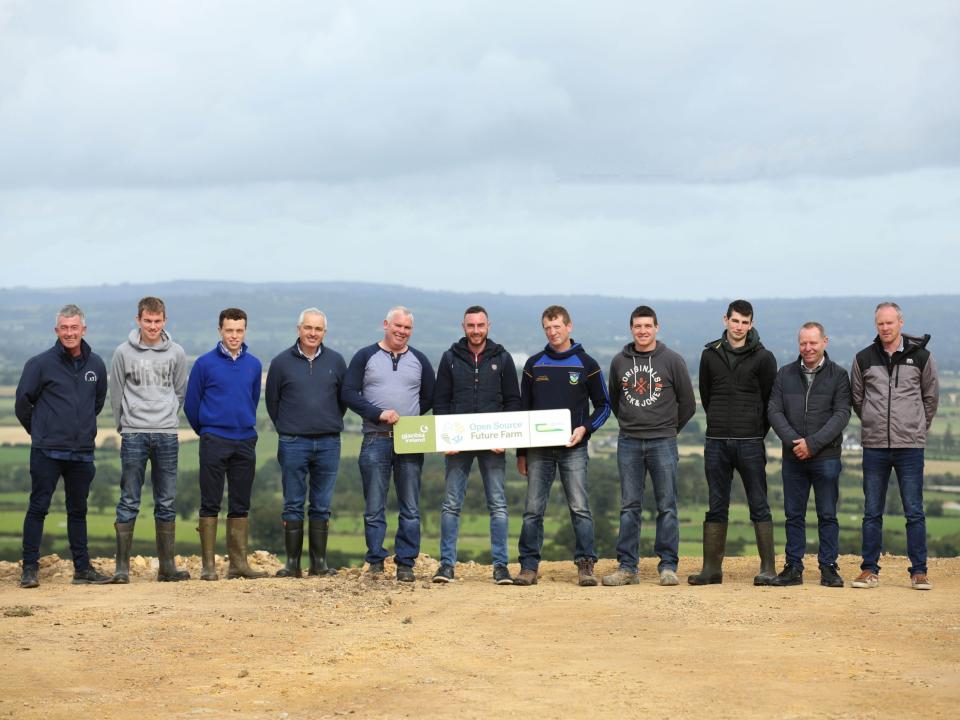 Bringing it to life
We believe that knowledge is a powerful tool. Our innovative and collaborative ways of working mean we continue to evolve and upskill at every step along our supply chain. Our team of advisors work closely with our milk and grain producers on a one-to-one basis to bring expert technical advice and share the latest research on core sustainability principles. This ranges from improving soil health to driving energy efficiency on farms. Our commitment to sustainability and quality assurance is brought to life in our world leading Open Source® Programme.
Our Open Source Future Farm programme, run with state advisory body Teagasc, seeks to harness advancements in technology and farm practices to support farmers to make changes for a more profitable and sustainable future.
Habitats such as hedges, watercourses and field margins are features that define the Irish agricultural landscape and boost the biodiversity and sustainability of our farms.
The commitment of Irish farmers to the animals in their care and our outdoor grass-based milk production system ensures that the health and welfare of animals in Irish dairy herds sets a leading standard internationally.
Our environment
We focus on working with our farmers to safeguard the environment by adapting the latest research and knowledge into practical steps taken on our farms. Healthy soils, care of waterways, protecting hedgerows, natural habitats and air quality are vital to a sustainable environment.  
We understand the importance of promoting soil health and biodiversity on farms. These yield strong benefits in terms of the ecosystems on farm and optimising animal and plant performance.
Our Open Source™ Programme is Glanbia Ireland's sustainability and quality assurance programme that seeks to protect, enhance and promote the integrity of our products from primary producer to end-user.
We are proud to be associated with the creation of a new programme to provide one-to-one on-farm assessments to focus on water quality.